Best Italian Wedding Venues: A Guide to Planning Your Dream Wedding in Italy
Are you planning a destination wedding in Italy but don't know where to start? Italy is, as we all know, a popular wedding destination, and for good reason – it's home to the most beautiful wedding venues, romantic of settings, stunning landscapes, and delicious cuisine.
In this guide, we'll take a look at some of the best wedding venues Italy has to offer and answer some common questions to help you get started planning your dream destination wedding in Italy.
What is the average cost of a wedding in Italy?
The cost of a wedding in Italy can vary widely depending on the location, size, and style of the wedding. On average, a wedding in Italy can cost between €20,000 to €50,000+
Where is the best place in Italy to get married?
Italy is home to oh-so-many beautiful wedding destinations *swoons*, these include Tuscany, The Amalfi Coast, Lake Como, Venice and Umbria. Each location has its own unique charm and character, so it's important to choose a place that suits not only your style and budget, but you as a couple.
How do I choose a wedding venue in Italy?
When choosing a wedding venue in Italy, consider the following factors:
The number of guests you'll be inviting
Your budget
The style and theme of your wedding
The location and accessibility of the venue
The services and amenities offered by the venue
Try and choose a location the resembles you as a couple, perhaps somewhere that holds a special meaning for you both.
What month is best for an Italian wedding?
Typically, the best time to get married in Italy is between May and October, when the weather is mild and sunny. However, keep in mind that the summer months can be crowded and more expensive, so consider a spring or fall wedding if you're looking to accommodate a tighter budget.
How to save money on an Italian wedding?
Here are a few quick tips when it comes to saving for your Italian wedding:
Consider a weekday wedding instead of a weekend wedding
Choose a less popular location or venue
Opt for an intimate / micro wedding = a smaller guest list!
Opt for local, seasonal ingredients for the menu
Avoid peak wedding season and do your research on public holidays in your chosen destination
Are Italian weddings expensive?
Italian weddings can of course be expensive as there are a number of exceptional luxury wedding venues here but it is possible to plan a wedding on or to a budget by choosing a slightly less popular location or venue, having a smaller guest list, and avoiding peak wedding season.
OUR TOP WEDDING VENUES IN ITALY
Now to the good stuff – if you're planning to tie the knot in Italy, there are a vast array of options when it comes to breathtaking venues that will make your destination wedding truly unforgettable. We're a little biased, but heres our selection of some of the best Italian wedding venues to consider for your big day: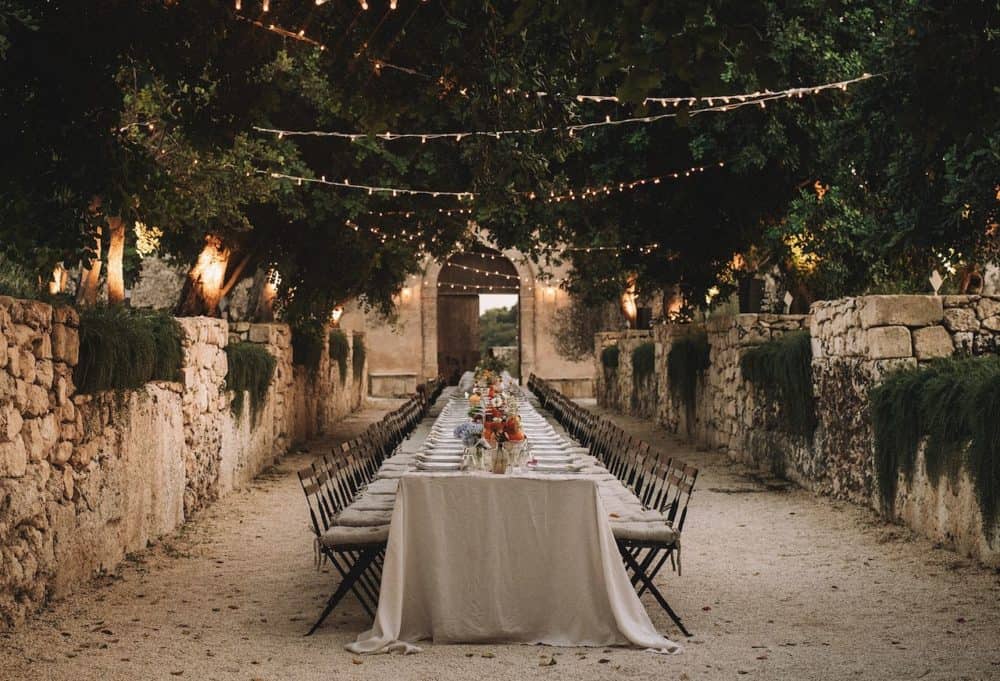 Dimora delle Balze is a stop-you-in-your-tracks nineteenth century estate, turned boutique hotel wedding venue in Noto, Sicily. A pretty spectacular up-scale farm stay that screams exclusive charm and luxurious dream wedding venue character. You'll find 11 beautifully designed rooms on site centred around 3 courtyards, hectares of gardens, a saltwater pool and a lemon orchard. This heavenly location might just be the Italian wedding venue dream and it can host up to 200 guests if you're opting for a larger affair.
Check out our full feature on Dimora delle Balze for more information.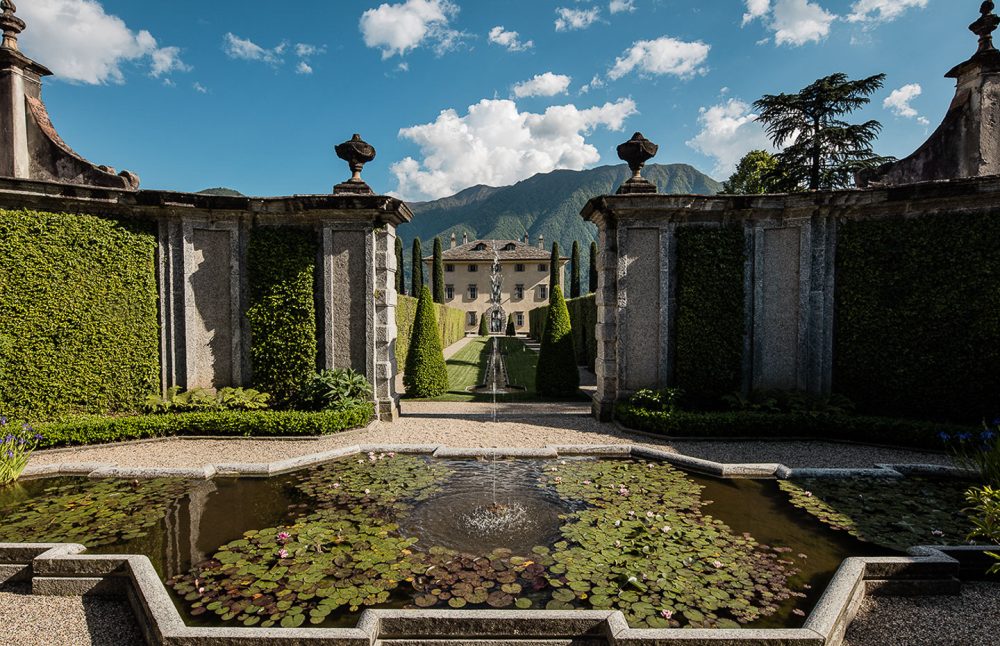 Dating back to the 16th century, Villa Balbiano sits elegantly on the western shore of Lake Como. The villa's stunning architecture and picturesque gardens make it a popular choice for couples seeking a romantic and timeless wedding venue. With its breathtaking views of the lake and surrounding mountains, Villa Balbiano is truly one of the most spectacular and beautiful wedding venues in Italy.
Check out our full feature on Villa Balbiano for more information.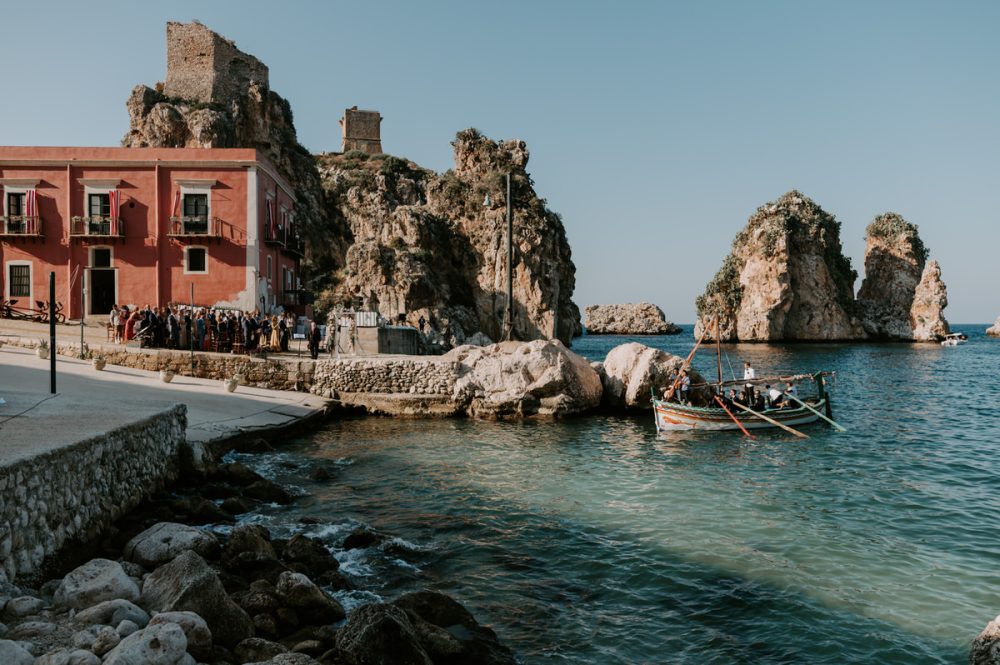 Nestled in its very own private bay, La Tonnara di Scopello is located in Palermo, Sicily. This charming seaside venue boasts crystal-clear waters, a sandy beach, and a rustic Mediterranean atmosphere. With its idyllic location, La Tonnara di Scopello is the perfect choice for a romantic and intimate beach wedding ceremony.
Check out our full feature on La Tonnara di Scopello for more information.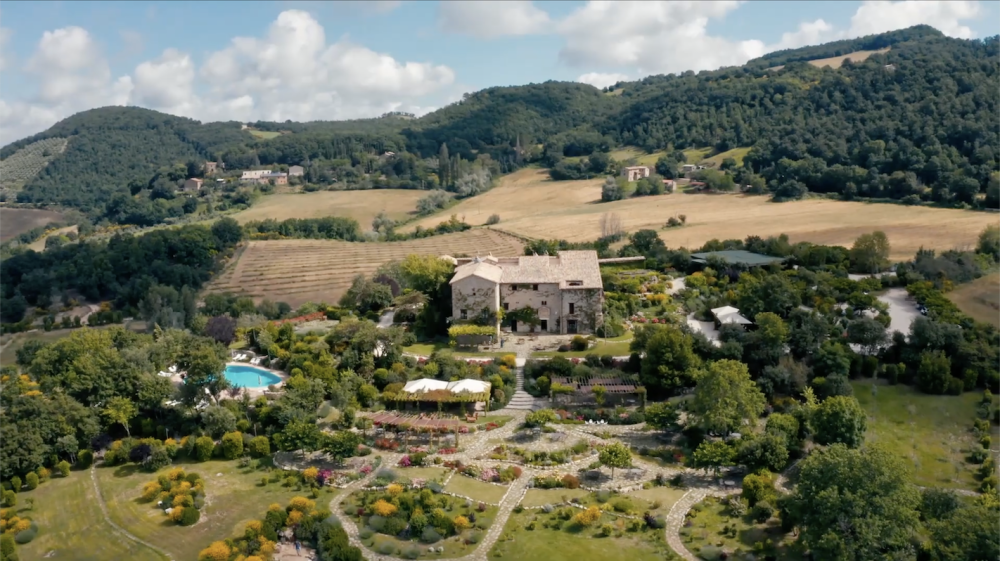 If you're looking for a venue that's steeped in history and surrounded by stunning natural beauty, Castello di Petrata is the perfect choice. This 14th century estate is nestled amongst the vibrant green landscape of Umbria and features a vast 50-acre park. With its elegant interiors and breathtaking views, Castello di Petrata is the perfect location for a fairytale wedding.
Check out our full feature on  Castello di Petrata for more information.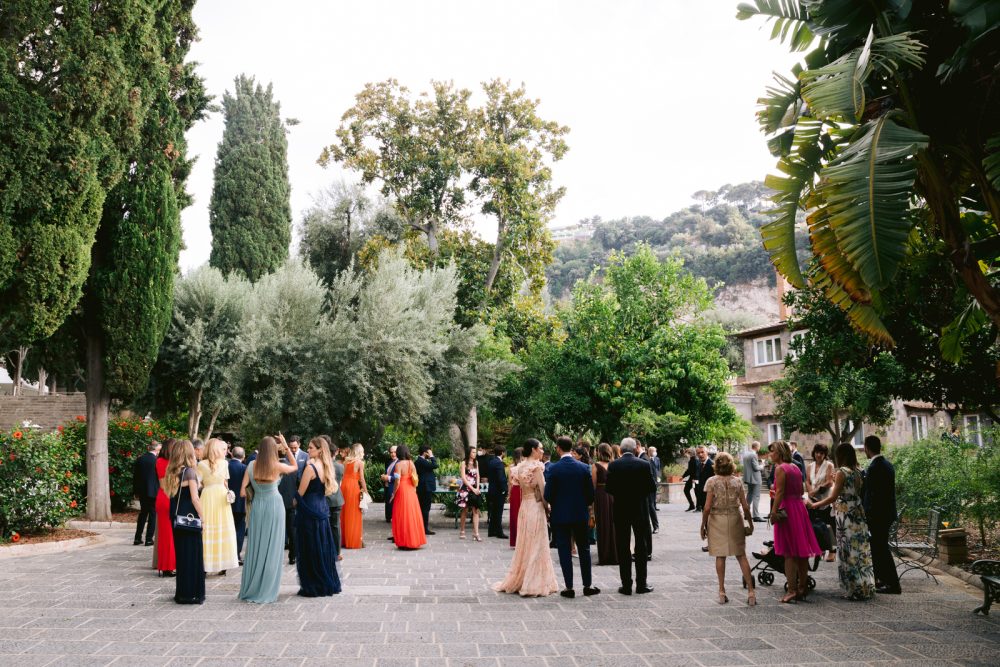 Located in Sorrento, Villa Zagara is a stunning 19th-century villa that's perfect for couples looking for a luxurious and romantic wedding venue. With its beautiful gardens and panoramic views of the Bay of Naples, Villa Zagara is the ideal location for an unforgettable wedding.
Check out our full feature on Villa Zagara for more information.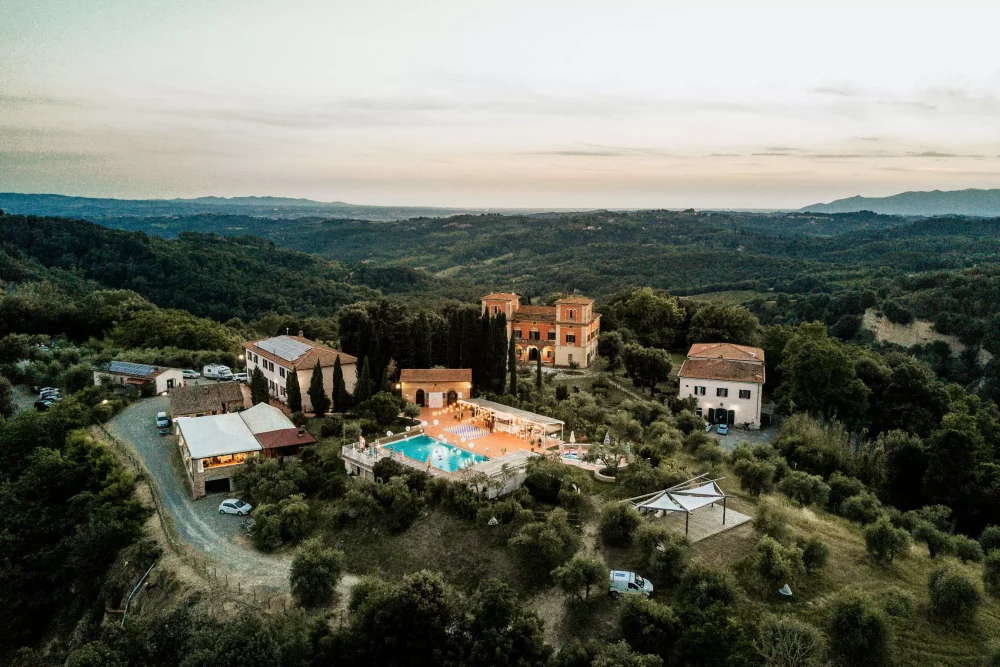 Villa Lena is a vibrant, unique location to celebrate your wedding abroad. Set on the estate's grounds amid the rolling hills of wild rural Tuscany, it comprises a spectacular 19th-century villa, forests, vineyards, and olive groves. The villa offers several event spaces, including a charming courtyard and a panoramic terrace with views of the Tuscan countryside. With its picturesque setting and rustic elegance, Villa Lena is the perfect venue for a romantic ceremony and intimate wedding.
Check out our full feature on Villa Lena for more information.
Whether you're dreaming of a seaside ceremony or a romantic Tuscan villa, Italy has something for everyone. These are just a few of the many incredible wedding venues that this beautiful country has to offer. With its stunning scenery, rich history, and delicious cuisine, Italy is the perfect destination to say "I do" and start your happily ever after.
---